The NLT 2018 sponsored walk took in the lovely surroundings of Windsor Park, including a circuit of the Virginia Waters Lake.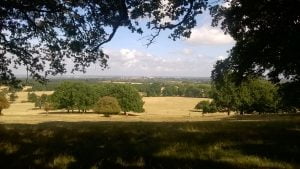 Several NLT-ers and friends joined in for about 9 miles of walking in Windsor Great Park, enjoying wonderful views along the rides towards Windsor Castle, Saville Gardens, the Totem Pole, and the beautiful lake itself. The weather was perfect for a walk – not too hot or cold – and enabled us to remember the day with some great pictures. We even carried our cream tea with us and enjoyed it by the Obelisk Lake. All the funds raised will go towards the work in Nepal.
Thanks to all those who took part or gave sponsorship for this walk.