All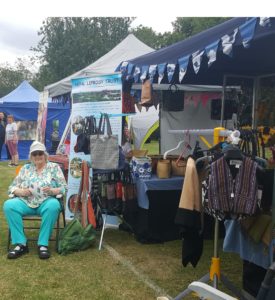 the fairs over and done with now! It is so enjoyable to to be out there talking to people about what we do and stand for. People are genuinely interested and also very surprised that Leprosy still exists!
Our little team, Mike, Mildred and myself attract all sorts of people to have a chat with. Although I do think that having a few chairs scattered around the tent also helps! Who doesn't want to have a sit down when you've been walking round the stalls all day!
Best sellers of the season were our rejuvenated baskets, ponchos, waistcoats and felt ball bracelets!!
Save